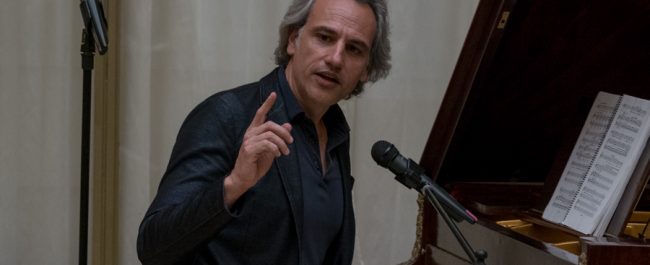 Pedro Halffter presents for the first time a new festival "Music in Villafranca"
Pedro Halffter Caro, artistic director of the Teatro de la Maestranza in Seville, conductor, composer and ambassador of the campaign against hunger, organized the first festival entitled "Music in Villafranca" in collaboration with the town of Villafranca del Bierzo.
The festival, which will start on August 22, 2017, is especially designed for the pilgrims of the Camino de Santiago. The program of the first festival includes works by Wagner, Albéniz and Cristóbal Halffter, which will be presented by Pedro Halffter (piano) himself and pianist Oscar Martín.
Date: from 22nd to 26th of August 2017.
Time: 8pm
Place: Church of St. Nicholas (Villafranca del Bierzo, León).
Artists: Pedro Halffter Caro and Óscar Martín.
Price: free admission