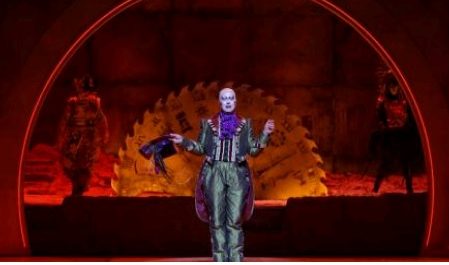 The Maestranza Theater presents "Der Diktator / Der Kaiser von Atlantis" under the baton of maestro Pedro Halffter
"The Dictator", a tragic opera in one act by Ernst Krenek and "The Emperor of Atlantis" by Viktor Ullmann, will be performed at the Teatro de la Maestranza in Seville on November 30, as well as on December 2 and 4 . Maestro Pedro Halffter will conduct these two works which make up a double program that aims to promote the great Viennese late-Romantic repertoire. In the case of "The Dictator" it will even be the Spanish premiere. The stage direction of this co-production between the Teatro Real de Madrid, the Palau de Les Arts in Valencia and the Sevillian Coliseum it was possible to win Rafael Rodríguez Villalobos ("Der Diktator") and Gustavo Tambascio ("Der Kaiser von Atlantis").
Among the next performances of Maestro Halffter are "Il trovatore", also at the Teatro de la Maestranza, and a concert with the Orquesta Sinfónica de Madrid at the National Auditorium.