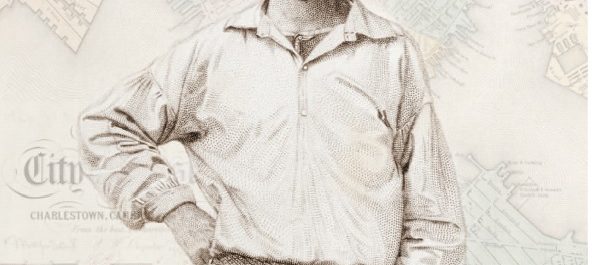 27.01.2018: World Premiere of "Thank you Mr. Joyce!"
The literature-inspired work, Thank you Mr. Joyce!" which will premiere in Dortmund on January 27, 2018 marks the beginning of a collaboration between the Spanish composer Pedro Halffter and Schott Music. So the German editing house proudly presents in its current issue of the Schott Journal.
It was a three-month sojourn in Trieste that inspired Halffter to compose his new work, Thank You Mr. Joyce, subtitled Anamorphose for large orchestra. During Halffter's stay in Trieste, the passionate admirer of the author James Joyce was re-reading the novel Ulysses, actually written in this city, which Joyce lovingly commemorated in his book.
Just as the conceptual world of the protagonist provides a focal point in the narrative style of Ulysses and exerts an influence on the description of external events, inner dialogue also plays a central role in Halffter's composition.
Anamorphosis describes a particular technique used in the visual arts to make an image only recognizable from a particular perspective. Halffter uses this principle in his composition, wherein the secret of the music only becomes discernible during its performance and through the altered perspective of the audience.
27 Jan 2018 | Dortmund (D)
Konzerthaus
Dirigent Pedro Halffter
Sinfonieorchester des Orchesterzentrum | NRW